Bulk Feed Storage Bins
VAL-CO bulk feed storage bins are manufactured in Ohio out of G-90 galvanized steel. The warp-resistant lid and drip edge keep water out of the bin so feed stays dry and clump free. Feed bins are available in 6′, 7′, 9′, and 12′ diameters and multiple ring configurations, with either a chain or pinch lock lid opener.
Features & Benefits
G-90 galvanized steel
22″ warp-resistant top lid
Drip edge keeps water away from taper hopper and unloading boot
Offset tapers for smooth feed flow
Chain or pinch lock lid openers
Options
BinTrac Inventory Monitoring
<"https://dev.val-co.com/wp-content/uploads/2021/05/FPO-1980x1571-CC.png">
The BinTrac Inventory Monitoring System tracks the real-time inventory of feed based on the weight of the bin. The system can be easily installed on any new or existing feed bins. BinTrac will show the current bin weight of individual feed bins, in up to a four-bin cluster. Track 24-hour feed use for the last four days, as well as the last four fill amounts to check and confirm deliveries.
Features & Benefits
Track real-time inventory of feed by weight of the bin
Shows current weight of individual bins in up to a 4-bin cluster
Provides 24-hour feed use for the last four days and shows the last four fill amounts to confirm or check deliveries
1-year warranty
Flexible Augers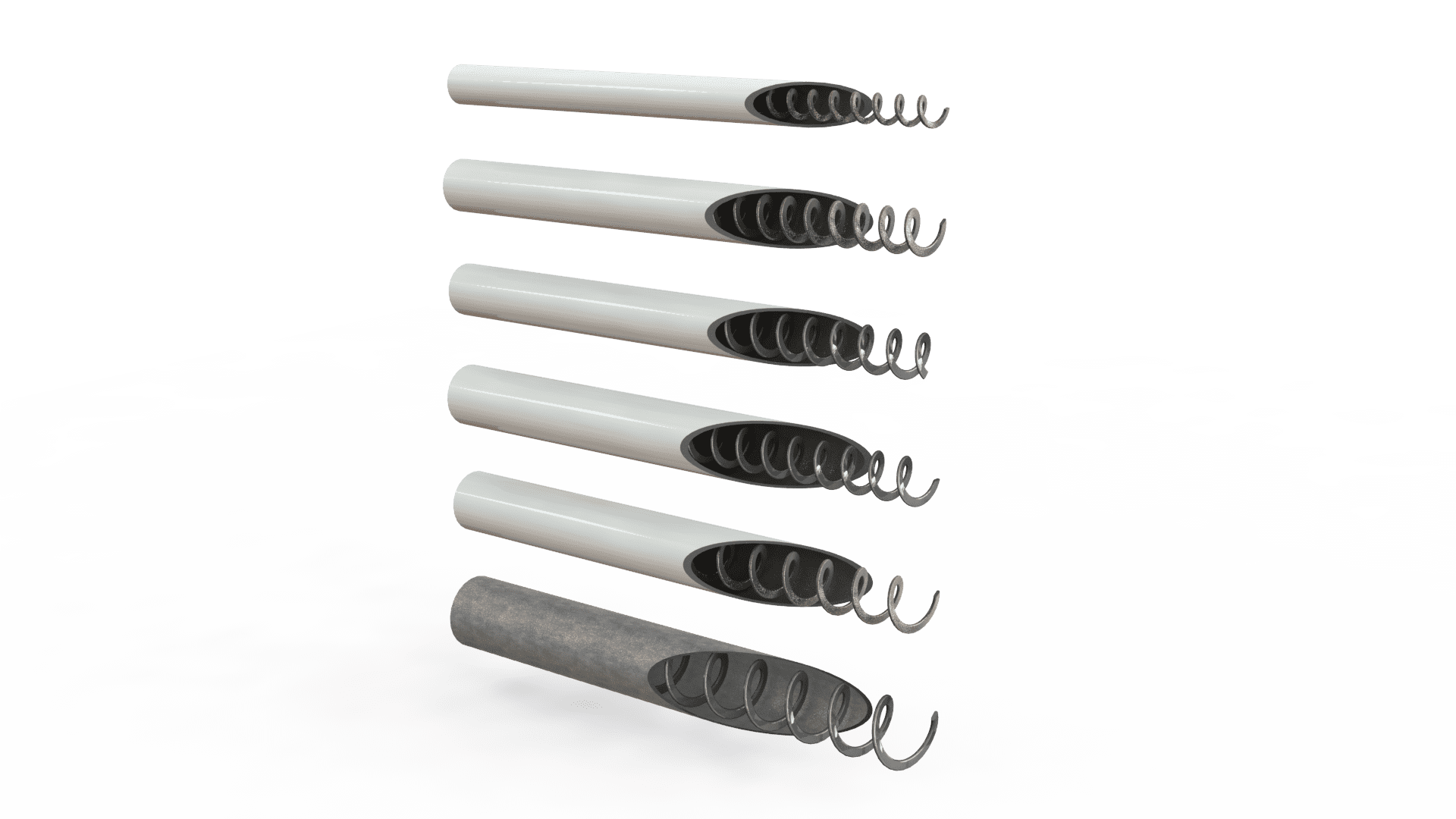 VAL-CO's redesigned flexible augers use extra thick PVC tubes that resist wear to extend the life of the system. Fill feeders faster with a feed delivery rate of up to 220 pounds per minute. A variety of options are available to transport large pellets, shelled corn, crumble mash, and other feeds.
Features & Benefits
Thick PVC extends life of system
Options for large pellets or shelled corn
Feed delivery rate of up to 100 pounds per minute